Estado del Arte de la Evaluación de Tecnologías en Salud en América Latina
Abstract
El surgimiento y desarrollo de las tecnologías en salud ha hecho que se intensifique el papel de su evaluación en los últimos años, provocando un interés creciente en la Evaluación de Tecnologías en Salud (ETES) en América Latina, a través de intentos por proporcionar información útil al tomador de decisiones. Este artículo presenta una revisión del estado del arte de ETES en Latinoamérica, a partir del análisis de publicaciones en revistas y eventos especializa- dos. Se abordaron tres aspectos: elementos de evaluación, métodos que se aplican y políticas resultantes. Se encon- traron los siguientes aspectos de evaluación: seguridad, eficacia, efectividad y eficiencia, económico-financieros, clínicos y técnicos, estos últimos con mayor desarrollo. Con respecto a los métodos, se encontraron propuestas de estrategias empíricas para el análisis de la información y la toma de decisiones. La generación de políticas públicas relacionadas con la ETES en América Latina es incipiente, apenas se están identificando las problemáticas nacio- nales y las estrategias a seguir para su solución. Por lo tanto, se aprecia una necesidad de seguir trabajando en el desarrollo de políticas, estrategias y métodos de ETES en la región Latinoamericana que permitan responder a las problemáticas en salud de la población de cada país.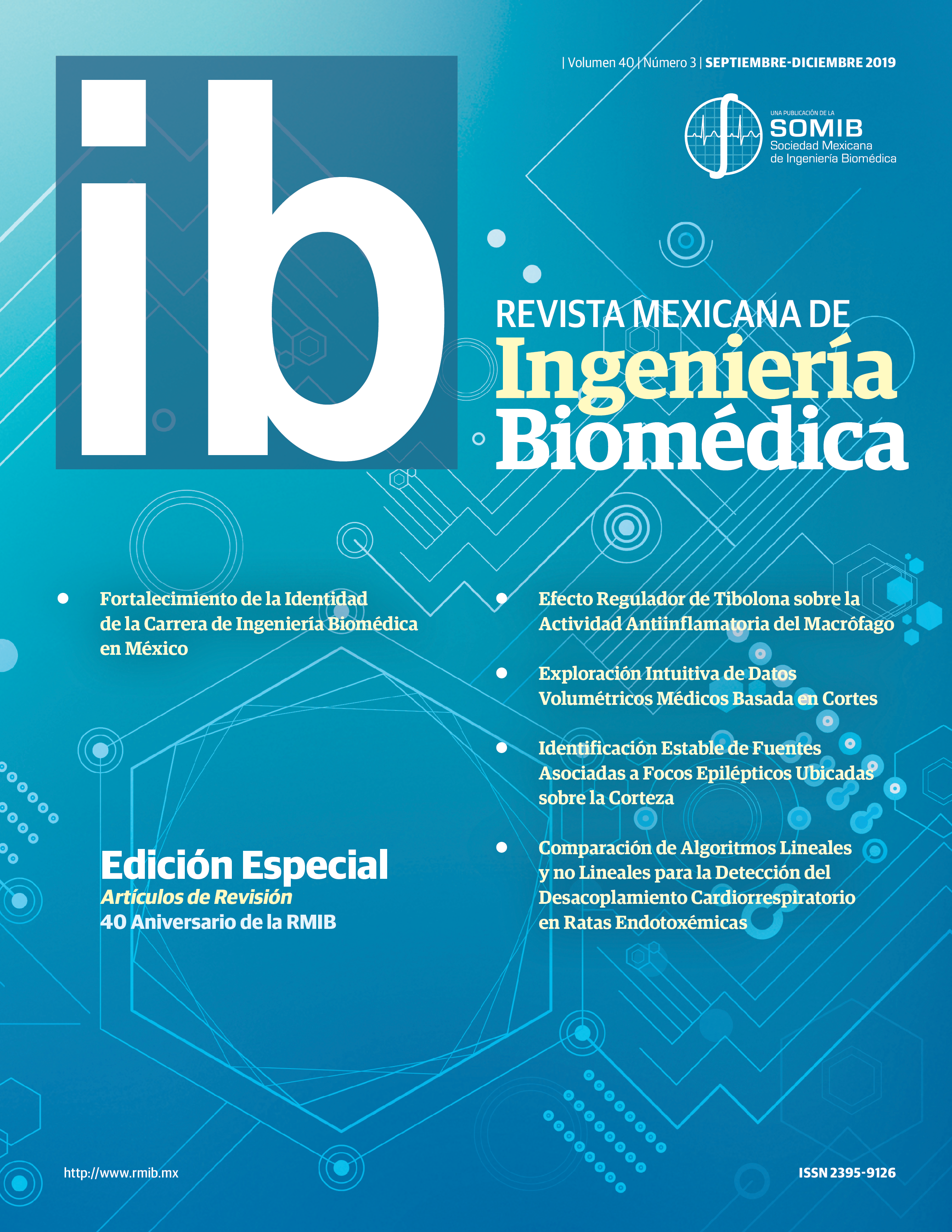 How to Cite
Martínez-LiconaF. M., Ortiz-Posadas, M. R., & Ortiz-Pedroza, M. R. (2019). Estado del Arte de la Evaluación de Tecnologías en Salud en América Latina. Mexican Journal of Biomedical Engineering, 40(3), 1-20. Retrieved from http://rmib.mx/index.php/rmib/article/view/1022
Upon acceptance of an article in the RMIB, corresponding authors will be asked to fulfill and sign the copyright and the journal publishing agreement, which will allow the RMIB authorization to publish this document in any media without limitations and without any cost. Authors may reuse parts of the paper in other documents and reproduce part or all of it for their personal use as long as a bibliographic reference is made to the RMIB and a copy of the reference is sent. However written permission of the Publisher is required for resale or distribution outside the corresponding author institution and for all other derivative works, including compilations and translations.