Design of a System with a Potential Application to Neonatal Jaundice Phototherapy
Abstract
En este proyecto se diseñó y construyó un prototipo con potencial aplicación a un sistema de fototerapia para ictericia neonatal utilizando por primera vez LEDs de 10 W de alta potencia. Se describe la metodología aplicada para el diseño de los diferentes circuitos electrónicos que se utilizaron para la alimentación de la corriente de excitación de los LEDs, se describe el método de control de corriente mediante el uso de la modulación por ancho de pulsos, Pulse Width Modulation (PWM, por sus siglas en inglés), generados por el circuito integrado 555. Se diseñó la placa de circuito impreso mediante la ayuda del simulador Orcad Layout. Se utilizaron dos LEDs de alta potencia de 10 W para el propósito de conservar la intensidad requerida para el tratamiento, minimizando el espacio utilizado por la cantidad de LEDs utilizados en los equipos convencionales. Entre las limitaciones que se presentaron en esta investigación fue el uso de la plataforma Arduino, ya que se tienen varias oportunidades de mejora para darle el mejor uso al microcontrolador, y de esta manera digitalizar el sistema de una forma más completa, reduciendo la circuitería de control. El prototipo presentado cumple con los requerimientos necesarios para un sistema de fototerapia.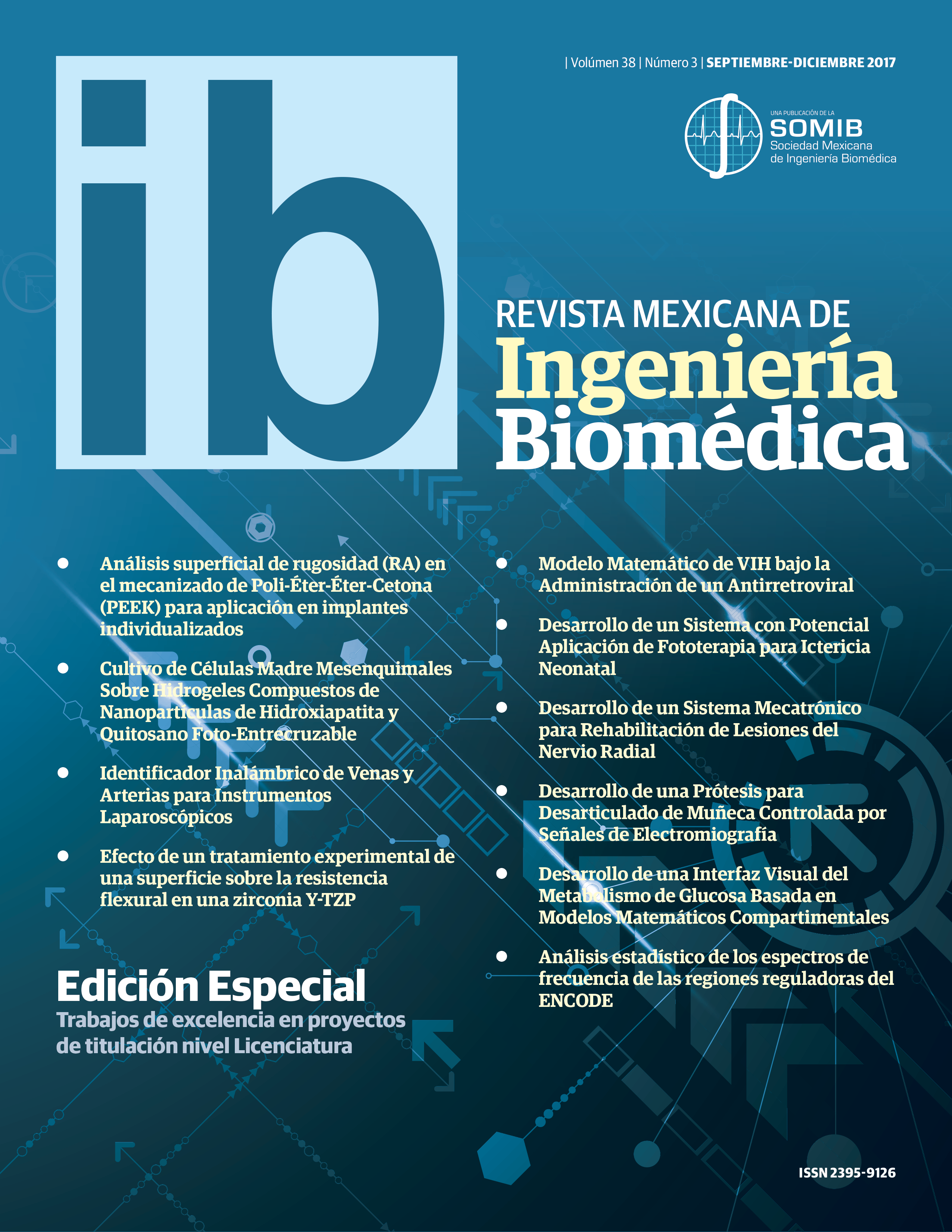 How to Cite
Contreras-Álvarez, V. H., González-Landaeta, R. E., & Chapa-González, C. (2017). Design of a System with a Potential Application to Neonatal Jaundice Phototherapy. Mexican Journal of Biomedical Engineering, 38(3), 574-588. https://doi.org/10.17488/RMIB.38.3.6
Upon acceptance of an article in the RMIB, corresponding authors will be asked to fulfill and sign the copyright and the journal publishing agreement, which will allow the RMIB authorization to publish this document in any media without limitations and without any cost. Authors may reuse parts of the paper in other documents and reproduce part or all of it for their personal use as long as a bibliographic reference is made to the RMIB and a copy of the reference is sent. However written permission of the Publisher is required for resale or distribution outside the corresponding author institution and for all other derivative works, including compilations and translations.