Alevan, self-test program for a digital spirometer
Abstract
Se presenta un programa de autocomprobación para un espirómetro digital basado en el microprocesador z-80. "ALEVAN" Consta de un programa princial y cinco subrutinas incluidas las de despliegue. La programación se ha realizado en una forma modular que permite aislar las fallas. La subrutina de autocomprobación para el transductor de presión se ejecuta al inicio de cualquier medición ya que éste se considera la parte más importante del instrumento.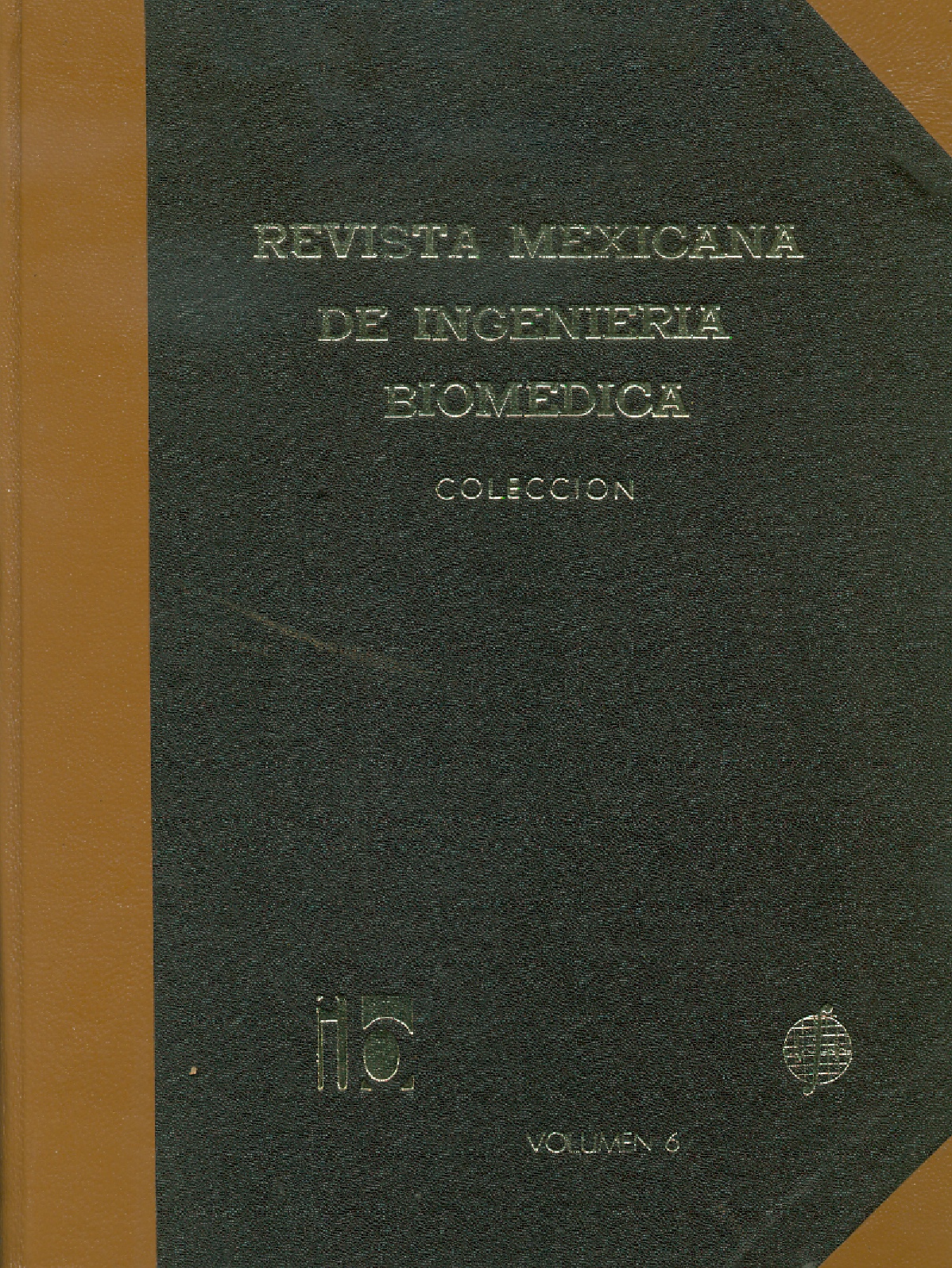 Section
Research Articles
Copyright (c) 1985 Revista Mexicana de Ingeniería Biomédica
This work is licensed under a Creative Commons Attribution 4.0 International License.
Once an article is published in the RMIB the authors give the copyright of the published work to the RMIB, and it is authorized to publish this work in any medium, without any limitations and also, without any cost. The authors may reuse portions of the work in other documents, as well as reproduce it partially or totally for their personal use, as long as a bibliographic reference is made to the RMIB and a copy of the writing is sent.