Interfaces Cerebro-Computadora: Conceptualización, Retos de Rediseño e Impacto Social
Abstract
Las Interfaces Cerebro-Computadora (ICCs) son sistemas que miden la actividad del Sistema Nervioso Central y la convierten en salidas que reemplazan, restauran, aumentan, suplementan o mejoran las salidas naturales de dicho sistema y, por lo tanto, cambian las interacciones en curso entre el ser humano y su ambiente interno o externo. Sin embargo, a más de medio siglo de ser investigadas en condiciones de laboratorio, las ICC no han podido ser trasla- dadas al mundo real. En el presente artículo de revisión se busca: (1) comprender a fondo la estructura de una ICC y los tipos de sistema, (2) analizar el reto que tiene la comunidad científica para mejorar la interacción entre usua- rio y sistema desde la perspectiva de la ingeniería de factores humanos y (3) describir la aplicación de este tipo de tecnología de asistencia en desarrollo en la sociedad mexicana. El futuro de estas ICC y la eficiencia con que logren el objetivo para el que fueron diseñadas, parece depender más que nunca de factores relacionados a la percepción subjetiva del usuario, su adaptación al manejo de las ICC y el proceso de internalizarlas como propias en su espacio personal y su psique.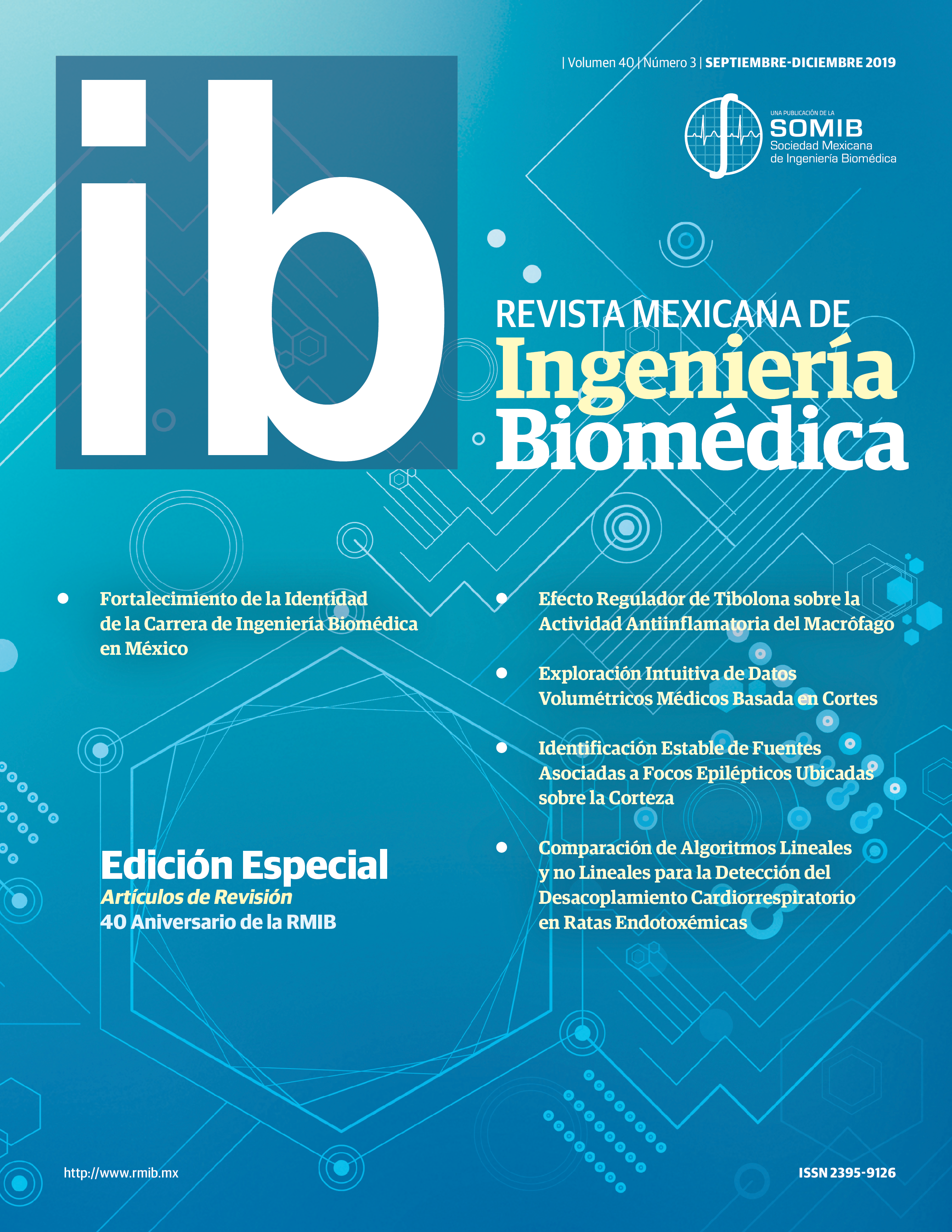 How to Cite
Alonso-Valerdi, L. M., Arreola-Villarruel, M. A., & Argüello-GarcíaJ. (2019). Interfaces Cerebro-Computadora: Conceptualización, Retos de Rediseño e Impacto Social. Mexican Journal of Biomedical Engineering, 40(3), 1-18. Retrieved from http://rmib.mx/index.php/rmib/article/view/1018
Upon acceptance of an article in the RMIB, corresponding authors will be asked to fulfill and sign the copyright and the journal publishing agreement, which will allow the RMIB authorization to publish this document in any media without limitations and without any cost. Authors may reuse parts of the paper in other documents and reproduce part or all of it for their personal use as long as a bibliographic reference is made to the RMIB and a copy of the reference is sent. However written permission of the Publisher is required for resale or distribution outside the corresponding author institution and for all other derivative works, including compilations and translations.