Evaluación de Tecnologías en Salud: Un Enfoque Hospitalario para la Incorporación de Dispositivos Médico
P. A. Lizcano-Jaramillo

Universidad EIA

J. E. Camacho-Cogollo

Universidad EIA
Abstract
Este artículo presenta el estado del arte acerca de las evaluaciones de tecnología y los aportes que han sido reali- zados a nivel hospitalario en diversos países del mundo. La incorporación de tecnologías sanitarias está enfocado al mejoramiento de la calidad y la eficiencia en la prestación de los servicios de salud. La evaluación de tecnología son un proceso científico, multidisciplinario y multidimensional que tiene como objetivo contribuir y mejorar la toma de decisiones en los procedimientos de adquisición e incorporación tecnológica, mediante la evaluación com- parativa de los efectos positivos y negativos de las tecnologías en hospitales. El propósito generalmente considera diversas alternativas, proporcionando la mejor selección de tecnología que compense las necesidades médicas en instituciones de salud. A nivel mundial han trabajado constantemente para mejorar los procesos de evaluación de tecnología en el ámbito nacional y hospitalario. La implementación de las metodologías de evaluación en hospita- les permite contribuir a la disminución de los riesgos generados por el uso de los dispositivos o equipos médicos en relación con la seguridad de los pacientes implementando tecnologías eficaces para diversos tratamientos. En conclusión, la evaluaciones de tecnología es un proceso fundamental que proporciona información relevante para la toma de decisiones para las incorporaciones de nuevos dispositivos médicos en hospitales.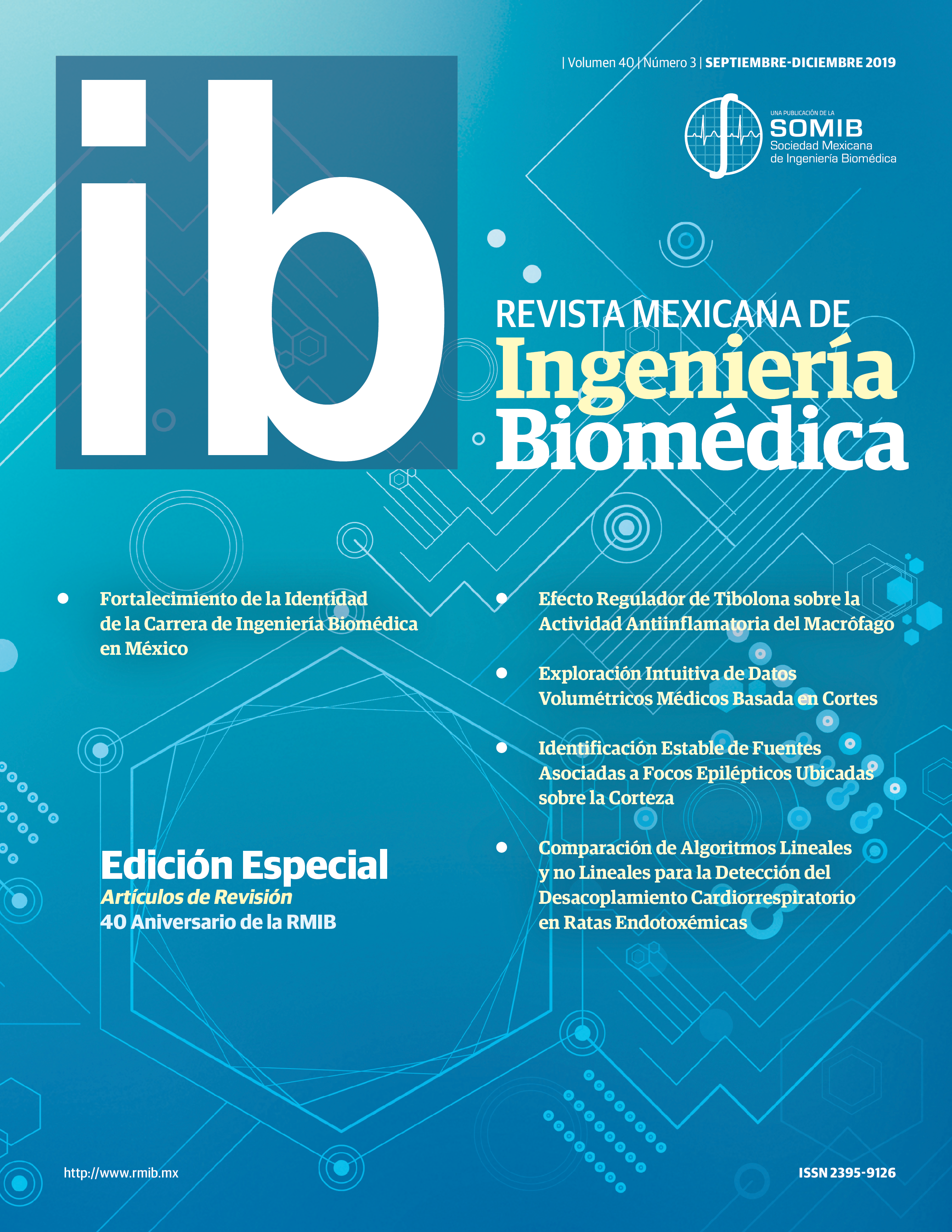 How to Cite
Lizcano-Jaramillo, P. A., & Camacho-Cogollo, J. E. (2019). Evaluación de Tecnologías en Salud: Un Enfoque Hospitalario para la Incorporación de Dispositivos Médico. Mexican Journal of Biomedical Engineering, 40(3), 1-8. Retrieved from http://rmib.mx/index.php/rmib/article/view/1020
Upon acceptance of an article in the RMIB, corresponding authors will be asked to fulfill and sign the copyright and the journal publishing agreement, which will allow the RMIB authorization to publish this document in any media without limitations and without any cost. Authors may reuse parts of the paper in other documents and reproduce part or all of it for their personal use as long as a bibliographic reference is made to the RMIB and a copy of the reference is sent. However written permission of the Publisher is required for resale or distribution outside the corresponding author institution and for all other derivative works, including compilations and translations.