Biomateriales para Regeneración de Tejido Óseo Extraídos de Desechos de Pescado
D. Anaya-Barajas

Universidad Autónoma Metropolitana

J. Aguilar-Pliego

Universidad Autónoma Metropolitana

V. González-Vélez

Universidad Autónoma Metropolitana

M. Vélez-Tirado

Instituto de Catálisis y Petroleoquímica
Abstract
Los biomateriales para regeneración ósea comúnmente se basan en el diseño natural del hueso, el cual mezcla la dureza de un material cerámico como la hidroxiapatita con la flexibilidad de un polímero como el colágeno. Ambos materiales pueden extraerse de los desechos del pescado consumido en la dieta humana, tales como escamas, piel e incluso huesos. Esta extracción tiene la ventaja de aportar biomateriales naturales, de baja toxicidad y como aña- dido, que evitan la transmisión de enfermedades que se ha reportado para colágenos provenientes de animales ma- míferos. En este trabajo se hace una revisión de bibliografía referente a la extracción de colágeno tipo I, precursores de hidroxiapatita y síntesis de compósitos de ambos, para proponer la recuperación de estos biomateriales como una alternativa amigable con el ambiente y útil para usos médicos.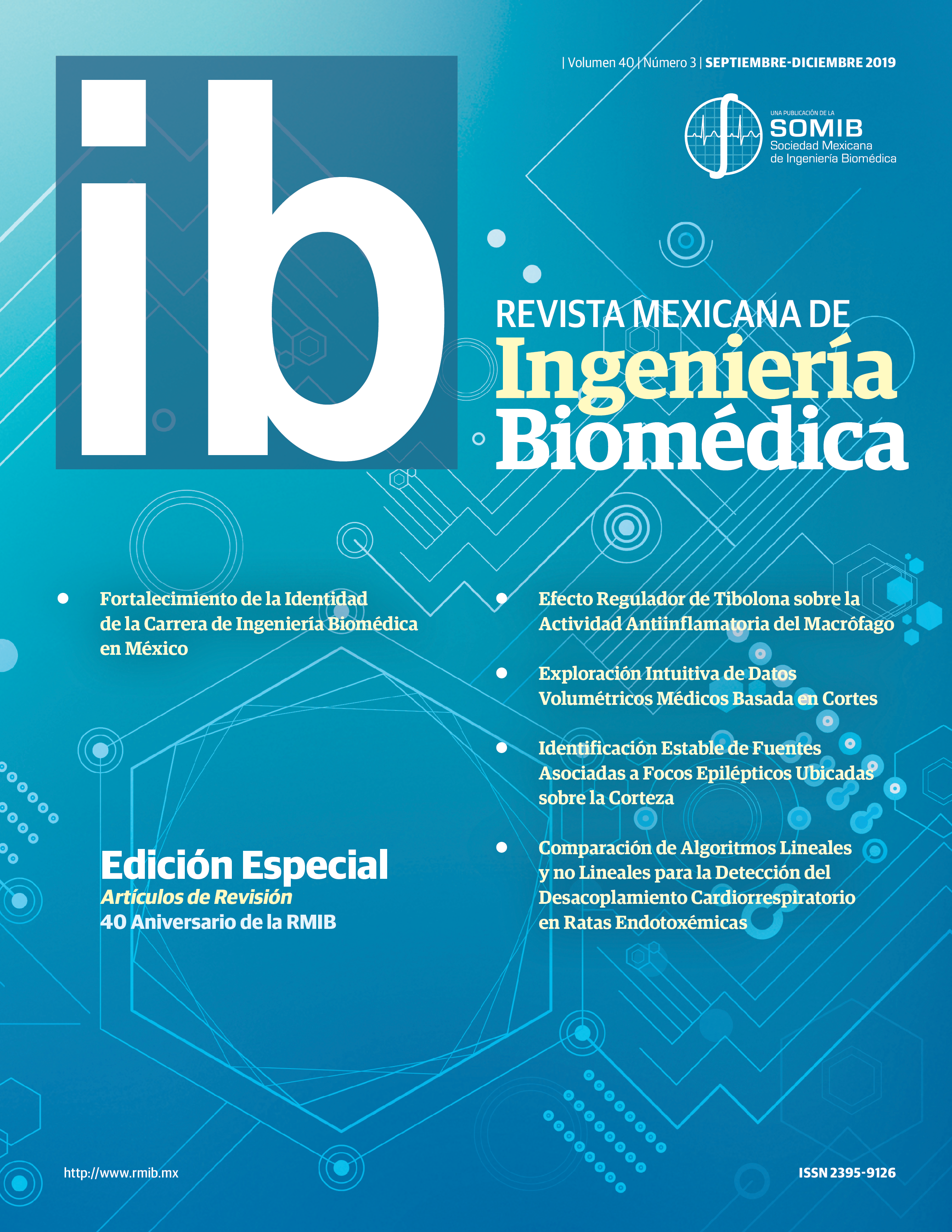 How to Cite
Anaya-Barajas, D., Aguilar-Pliego, J., González-VélezV., & Vélez-Tirado, M. (2019). Biomateriales para Regeneración de Tejido Óseo Extraídos de Desechos de Pescado. Mexican Journal of Biomedical Engineering, 40(3), 1-10. Retrieved from http://rmib.mx/index.php/rmib/article/view/1024
Upon acceptance of an article in the RMIB, corresponding authors will be asked to fulfill and sign the copyright and the journal publishing agreement, which will allow the RMIB authorization to publish this document in any media without limitations and without any cost. Authors may reuse parts of the paper in other documents and reproduce part or all of it for their personal use as long as a bibliographic reference is made to the RMIB and a copy of the reference is sent. However written permission of the Publisher is required for resale or distribution outside the corresponding author institution and for all other derivative works, including compilations and translations.